IDEA
Inter - Departmental Entrepreneurial Assignment
Applications are now open!
Application Deadline: October 10th 2021
Results Announcement: October 12th 2021
Start: October 14th 2021
Finals and Award Ceremony: January 2o22
The IDEA project aims at bringing together students from all departments of the AUEB University to formulate entrepreneurial teams and work on specific areas to do so. Students are evaluated through a questionnaire based on entrepreneurial competencies and are then divided into complementary groups. They are trained through workshops and seminars such as business planning, market research, pitching etc. and then are invited to present their final ideas in a formal ceremony where they are validated by a scientific committee. Approximately 40 students benefit from this project each semester.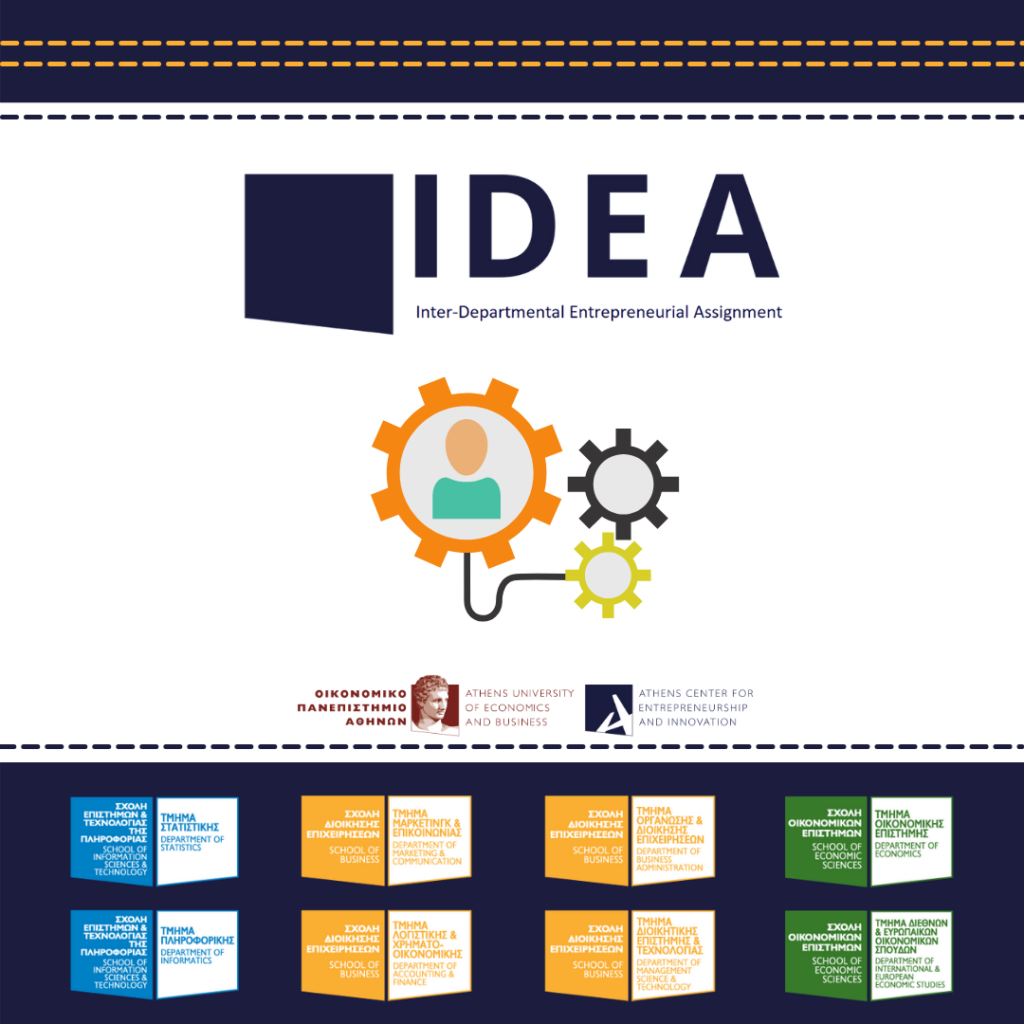 Semesters of Implementation
Attend an egaging program, which includes lectures, guest speakers, hands-on experience, group discussions and personalized coaching
Engage with and learn about green and purpose-driven entrepreneurship
Enhance and/or develop entrepreneurial competencies and soft skills
Participate in a creative, hands-on business simulation where they collaborate with students from diferent disciplines
Have the opportunity to shift their view of themselves